ZEHNDER - LUXURY DESIGNER MODERN HEATING PRODUCTS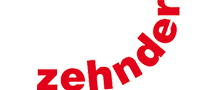 From 1930 onwards, after giving up the motorcycle production, the Zehnder Group has developed into a leading, global-active radiator manufacturer. During the 1990s, many business activities were alienated in favour of clear focussing on the core business: radiators. These visions and their consequent implementation have contributed to the long-term, satisfying development of Zehnder Group.

However, that was and is not the end of the process of continuous innovation. Since the beginning of the new century, we have transformed ourselves from a pure radiator company to a provider of a comfortable room climate. The advance in the area of the so-called silent cooling using our radiant ceiling panels and our new business area of comfort ventilation are an expression of our vision.

Both these initiatives supplement the – already varied – product range (bathroom radiators, radiators made-to-measure, electrical radiators) in an ideal manner. More and more, the Zehnder Group is thus developing into a synonym for warmth and a comfortable, healthy indoors atmosphere. All our products capture unique qualities that complement the Zehnder Group's philosophy of providing products which promote a stylish, healthy, and comfortable indoor climate.

BROWSE THE ZEHNDER BATHROOM BROCHURES
Please browse & review the "Zehnder" Brochures which contain the manufacturers' full "Collection" & "Extensive Range" of Modern Bathroom Products.

You will find that all products within the Brochures are not presently listed for direct sale on our company E-Commerce Web Site but these products are all available for purchase by contacting our Sales & Technical Team who will provide Product Pricing, Specification, Technical Information, Installation Instructions or Prospective delivery dates.

CALL OUR SALES & TECHNICAL TEAM: - 01302 775456