GESSI - LUXURY DESIGNER BATHROOM PRODUCTS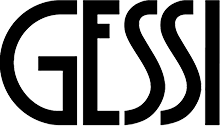 Gessi has been designing and manufacturing exclusive bathroom and kitchen fittings and furnishings for over 20 years. Today, the Gessi brand is acknowledged worldwide for its fashionable designs in all types of living environments, including hotels, spas, yachts and private residences.

Gessi products enjoy an extraordinary client base of architects, interior designers, and lifestyle enthusiasts… outgoing, creative, dynamic, and innovative individuals, who like to think outside the box inventing the future. With these individuals in mind, Gessi has dedicated itself to offering new living concepts with the widest assortment of products imaginable, in a vast range of styles, models and application solutions allowing for unlimited freedom in designing interiors. New and unpredictable elements, as well as special aesthetic and technological product features create living spaces where everyday activities take on new and extraordinary values.

BROWSE THE GESSI BATHROOM BROCHURES
Please browse & review the "Gessi" Brochures which contain the manufacturers' full "Collection" & "Extensive Range" of Luxury Bathroom Products.

You will find that all products within the Brochures are not presently listed for direct sale on our company E-Commerce Web Site but these products are all available for purchase by contacting our Sales & Technical Team who will provide Product Pricing, Specification, Technical Information, Installation Instructions or Prospective delivery dates.

CALL OUR SALES & TECHNICAL TEAM: - 01302 775456