JUST TRAYS - LUXURY DESIGNER SHOWER TRAY PRODUCTS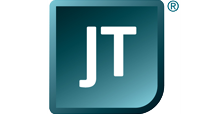 We are the UK's leading manufacturer of shower trays and, with all design, development and production taking place in Leeds, West Yorkshire, we are very proud to be a UK manufacturer. We were founded in 1988 and combine decades of experience and craftsmanship with innovative technology. This has produced a series of unrivalled ranges of shower trays to suit each and every application.

JT has constantly been at the forefront of innovation over the years offering the first acrylic capped shower tray, first tray with integrated upstands, first tray designed to incorporate adjustable, concealed legs, first acrylic capped low profile tray and first lightweight tray on legs that performs on a par with a conventional stone resin tray. Each of these achievements are now considered 'standard' in shower tray design.

At JT we are conscious that 'one size does not fit all'. With that in mind, we offer over 200 choices of shower tray in six ranges, from engineered installation solutions through to hand-made contemporary design.

BROWSE THE JUST TRAYS BATHROOM BROCHURES
Please browse & review the "Just Trays" Brochures which contain the manufacturers' full "Collection" & "Extensive Range" of Luxury Bathroom Products.

You will find that all products within the Brochures are not presently listed for direct sale on our company E-Commerce Web Site but these products are all available for purchase by contacting our Sales & Technical Team who will provide Product Pricing, Specification, Technical Information, Installation Instructions or Prospective delivery dates.

CALL OUR SALES & TECHNICAL TEAM: - 01302 775456